Media Release, 20 May 2021
Fort Denison re-imagined by The Point Group
Australian hospitality group, The Point who recently announced the lease of Sydney CBD's historic building Shell House, are thrilled to reveal alongside the Minister for Energy and Environment Matt Kean that they have been granted a long-term lease of historic Fort Denison in Sydney Harbour, by NSW Government.
The Point Group will be dedicated to breathing new life into the island providing a chance for everyone to truly appreciate its contribution to Australian history, while enjoying world class hospitality.
Adding further to the NSW Government's strategy to reinvigorate the visitor economy, Fort Denison Dining will be a place for everyone, creating a unique visitor experience that enables all visitors to better understand the island, its significance and place in history.
"Point Group, has signed an agreement for lease to operate a restaurant, manage functions and conduct tours on this unique and much-loved Sydney Harbour island," Mr Kean said.
"We have identified a lessee that will provide an exceptional visitor experience while protecting the heritage and environmental values of this unique site." Brett Robinson, CEO of the Point Group, said he is delighted that the NSW Parks and Wildlife Service, Office of Planning, Industry and Environment, and NSW Heritage Council have given their approval of the plans after detailed consideration."
Robinson said:
"Our Fort Denison team has worked for more than two years to develop an extraordinary design that respects and celebrates the shared history and heritage of the island and provides the standard of visitor facilities that will allow the island to be enjoyed by visitors from Australia and overseas, and provide them with an accessible hospitality experience celebrating great Australian produce"
"We want to make the world take notice – it's not just the Opera House and Harbour Bridge that are landmarks in Sydney Harbour. We want to recognise that Fort Denison is a key part of a trilogy of iconic landmarks. The Point Group recognise the responsibilities that come with the role as shared custodians with the NSW National Parks and Wildlife Services to protect and enhance the island with new facilities of what is a very important heritage asset within Sydney and Australia."
"We understand the responsibilities that come with this role, and we're immensely proud of what we have achieved to date. The end result will be an exciting example of sensitive integration of history and contemporary, technology and storytelling, public management and private enterprise, visitor experience and curated hospitality for all visitors."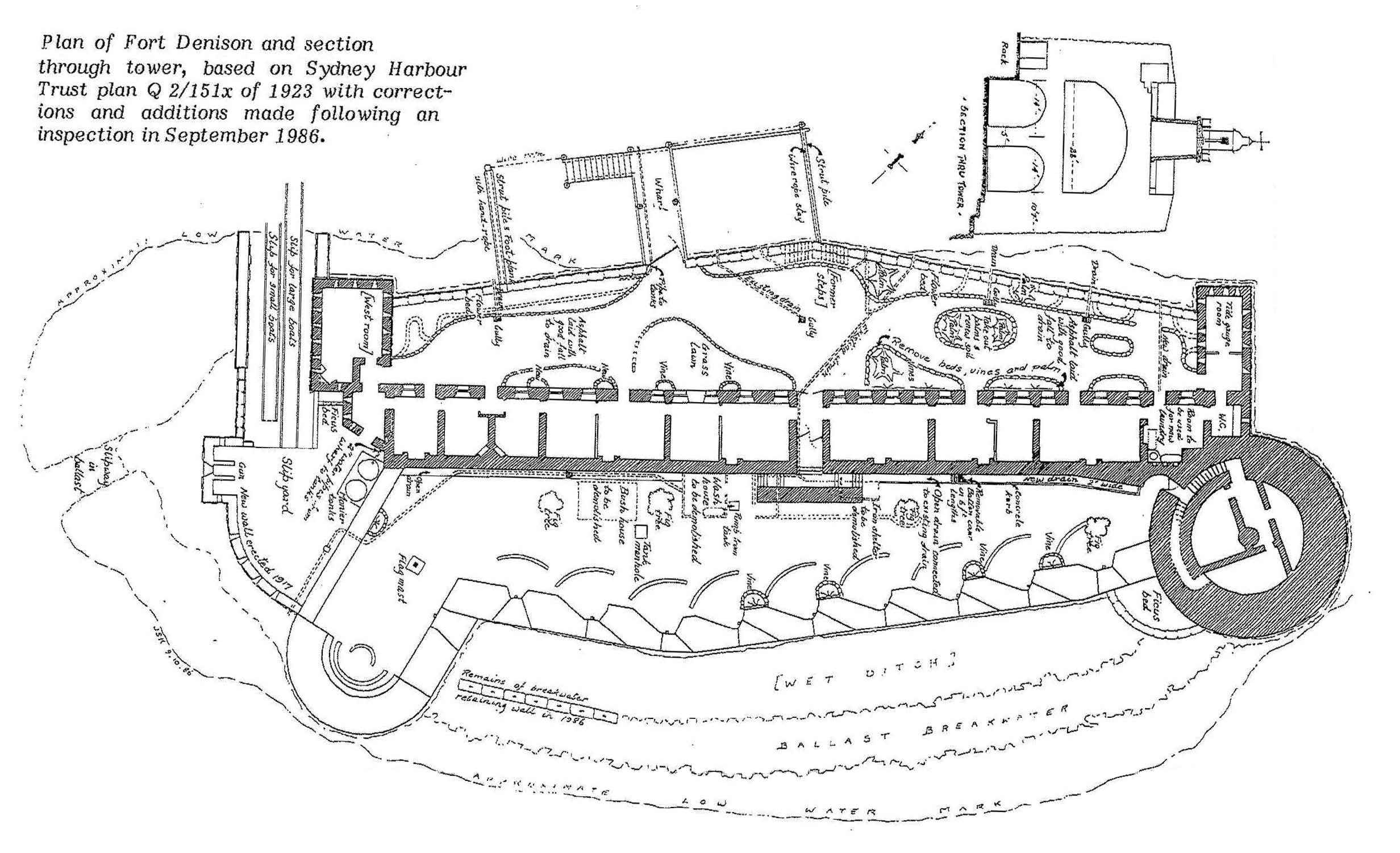 The initial concept design was prepared by Lazzarini Pickering Architetti and received approval by NSW National Parks and Wildlife Services (NPWS). The development and realisation of the project will be undertaken by Buildcorp.
Prominent heritage architect and former chair of the NSW HeritageCouncil, Howard Tanner who has worked closely with The Point Group, says of the now-approved proposal for Fort Denison, "The outcome – including the new restaurant and shade pavilions and interpretive displays – is a thoughtful resolution of the historic structures on Fort Denison" he said.
"It will create a revised role for the island that will ensure the maintenance and well-being of what is an important historic artefact for Sydney and indeed Australia.
The site is closed while works are carried out. Fort Denison Dining will be open in late 2024.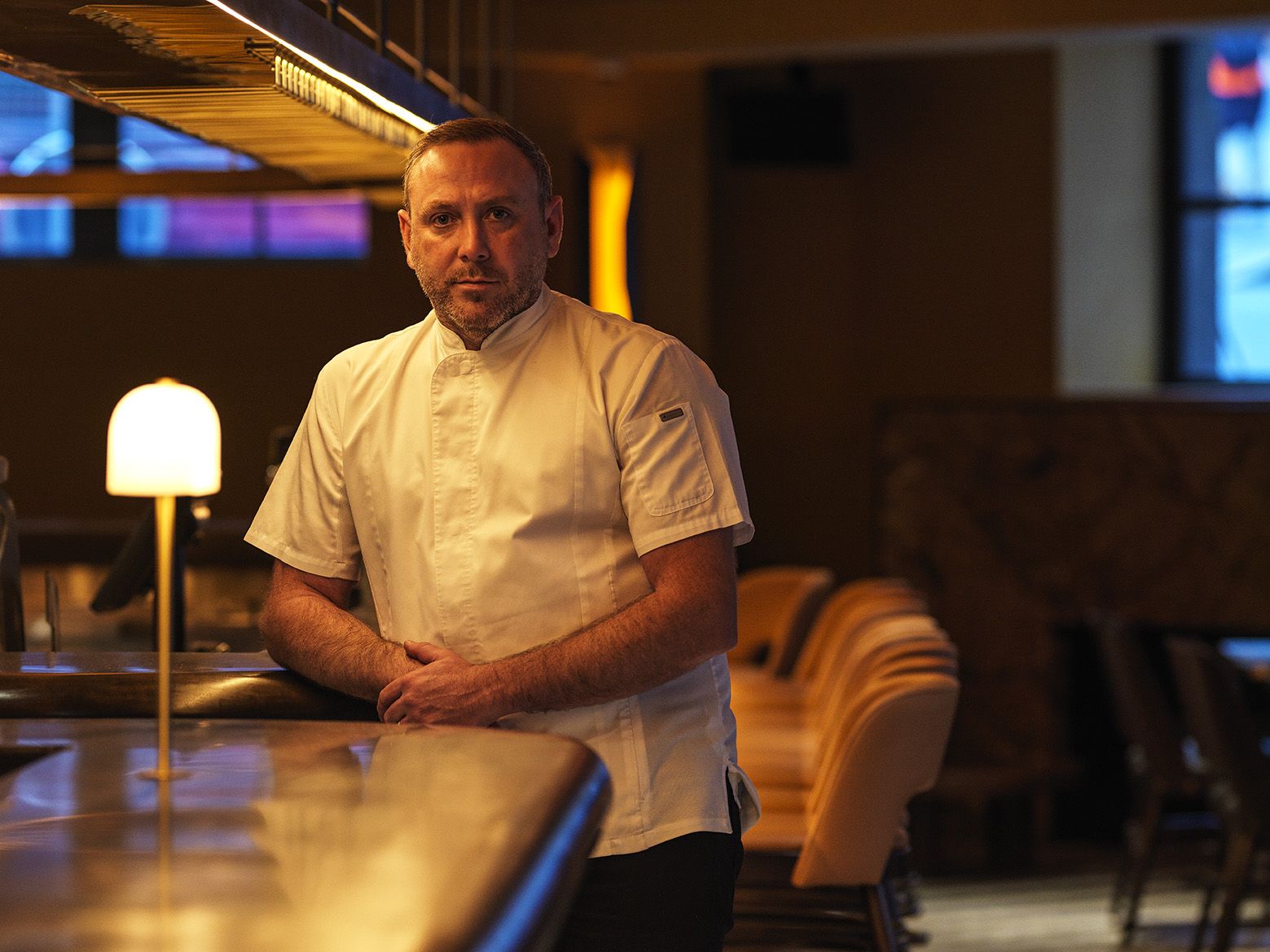 The Point* Group is thrilled to announce acclaimed chef Joel Bickford as Culinary Director of The Fort Denison Project Sydney Harbour and Shell House in the Sydney CBD. 
Joel, who was executive chef at Aria Sydney for four years, will work closely with The Point's co-founder and chief executive, Brett Robinson, to create incredible dining experiences at both landmark venues.
"I am thrilled to announce one of the country's most respected culinary talents, as the Culinary Director of these two iconic Sydney hospitality projects. Joel's vast experience, creativity and dedication to quality, accompanied by his belief in our vision to create two world class dining destinations for Sydney, is such an important milestone and gives our team so much confidence."
– Brett Robinson
"I am really looking forward to joining Brett and his team at The Point Group. The team's vision to breathe new life into two remarkable Sydney buildings is so exciting and the perfect next step in my career. It's a great opportunity for me to challenge myself and work alongside a progressive, dynamic and forward-thinking team of people and I'm excited about creating these important new dining experiences for Sydney at a time when we all need some inspiration."
– Joel Bickford
About The Point*
The Point is a Sydney based hospitality group led by CEO Brett Robinson. The group's broad range of venues include Topikós Bar & Dining Room Bondi Beach, The Dolphin Hotel, Hotel Harry in Surry Hills and the newly opened Shell House in the Sydney CBD. The group also operates Mexicola, Da Maria, Tropicola and Luigi's Hot Pizza in Bali Indonesia.
The experiences The Point deliver are inspired by taking bold, defiant steps to operate venues that are truly unique and memorable. The Point stands for experiences shaped by an unyielding passion for delivery. The Point group embraces difference, encourages disruption and celebrates the uncommon to create a unique experience in each and every venue we build. The Point group is defined at the exact point where our individual passions, talent, experience, knowledge and creativity intersect to create something truly special.